BTSLX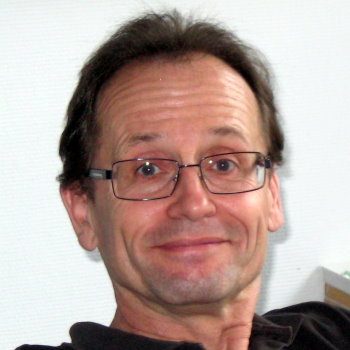 Prof. Tamás S. Biró, our teacher, colleague and role model researcher reached the 60th in March 2016. His broad knowledge and interest in many fields of physics can be recognized by his works. Tamás graduated as biophysicist, then he moved to high-energy heavy ion collisions with the supervision of Zimányi Jozsó.
This field let Tamás to bloom in thermodynamics, statistical physics, gravitational and particle physics, mathematical physics, theory of fields, hydrodynamics, chaos and fractal theory, and many more further topics of theoretical physics.
We are connected to some threads of Tamás' knowledge-network from some of these branches. Acknowledging our excellent professor, who is teaching us every day with deep knowledge and cheerfulness, we decided to dedicate the second day of the Zimányi School to celebrate his 60th birthday (BTSLX).